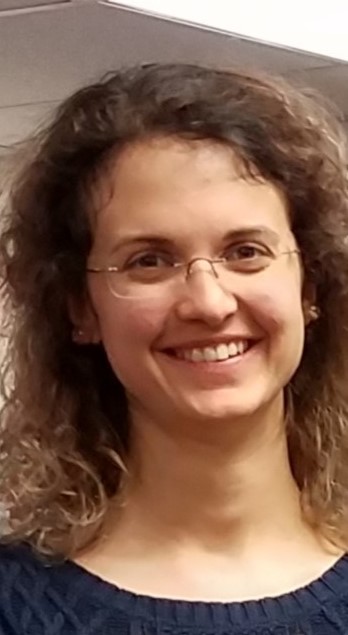 My name is Irina (with a rolling R). I have spent the past month as a fellow with the Granite State Organizing project, in an effort to learn the ropes of community organizing and take that information back home to Bucharest, the capital of Romania, where I have recently started a non-profit called Pe Stop. We provide monthly menstrual hygiene products to about 200-250 poor women in the city and try to support them in getting organized, stepping out of their victim role and into their power and start solving some of the problems in their communities.
It's been a full 4 weeks in and around Manchester – I learned a lot more than I was expecting and I owe that to the wonderful staff of 5 at GSOP, especially Aron DiBacco, our amazing guide, and their friends.
Aside from getting ice in every single drink unless otherwise specified and enjoying showers that are fixed on the wall in a way which makes us Europeans feel like we need to dance around awkwardly in order to get our entire bodies properly rinsed, Americans do other things differently too – more significant ones.
Before, it was hard for me to imagine that people with completely opposite convictions (e.g. about gun control) could sit around a table and talk it out, without contempt for each other and without trying to convince the other that they are wrong; listening patiently, accepting their feelings about it and trying to find a solution that best fits everyone. While here, I found myself in a very similar situation, discussing some of my most sensitive political thoughts with people who were apparently in a very different place and whom I probably would've never bothered to approach before. Although my thoughts on the matter didn`t change, I learned far more by acting on my curiosity this way than sitting in my bubble with just my bubble friends, patting each other on the back and protecting it against any "intruders".
One of the most comforting things I found was that community change happens slowly and requires patience. So I might stop beating myself up over not achieving change in my community as fast as I imagined. I learned that listening is worth it  – whether it is building relationships with the valuable people in your life or simply paying attention to the multiple facets of a story or the multiple stories of an individual, these are precious investments which never fail to pay off.
The time is coming for me to return home, and I am most concerned about transferring all of the things I learned here to a completely different culture, the Romanian society. Scarred by almost 50 years of communist dictatorship and currently struggling with corruption at every level, Romania has grown to be a more individualist and less trusting society than the US. My parents have lived in the same place for 25 years and have never visited most of their neighbors. It's not that people don't like each other there, but history has raised us in such a way that "mind your own business" has become our holy mantra. But minding our own business has allowed cold blooded criminals to get into positions of power and rule the country, so it might be time for us to start minding each other's business.
Our lovely host in Manchester is 75 years old and has been an activist all of her life. In one of our last evenings together, she was visibly upset and emotional at the thought that she had fought for social justice for over 50 years, only to find that the American society is, from several points of view, in the same spots as when she started out. I guess that, had it not been for them, it might have been a lot worse right now. I'm heading home with determination to work for what I think is right and hope that we will never get to know what "might have happened" if we never took action.