WHAT WE DO
We unite to strengthen our collective voice in decisions that affect our communities by taking action on issues such as poor housing, failing schools, barriers to citizenship, unjust working conditions, and costly health care that put our neighborhoods at risk. We work together for a just society.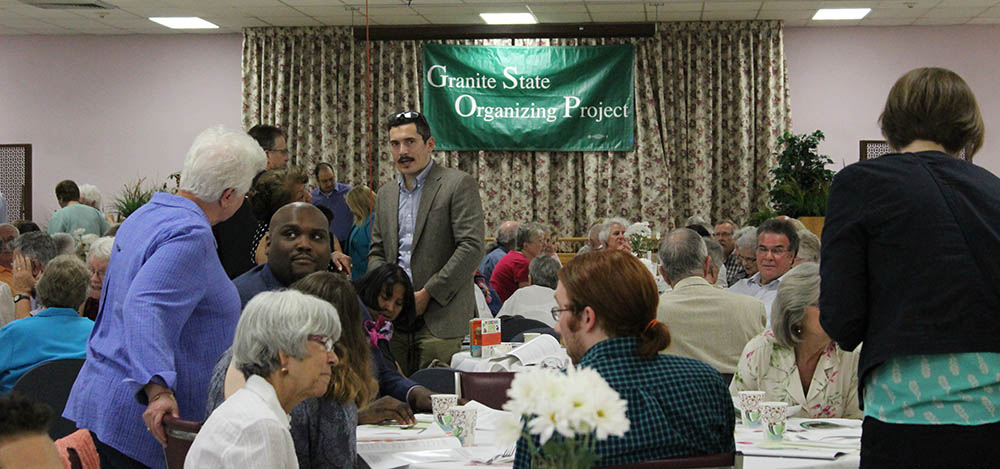 Annual Micah Awards Dinner
Every summer we honor our Micah In Community Action Heroes, those among us who improve the lives of individuals and work for change in our cities and towns, our state, and our nation.
We welcome members and new friends alike to join us in celebrating our honorees and learn more about our ongoing work. We will tell our story and, most importantly, the stories of the people we honor with our Micah Awards.
Watch this space for details on how to support GSOP through placing ads in the program for this event and through attending the event.

"He has shown you, O mortal, what is good. And what does the LORD require of you? To act justly and to love mercy and to walk humbly with your God." (MICAH 6:8)
Some of our accomplishments include the following:
Housing
GSOP members press for better enforcement of housing codes in the State's largest cities, work with residents of public housing to create tenant councils, and advocate for more affordable housing.
Granite State Organizing Project continues to support and empower tenants of public housing in Manchester and Nashua to speak out and be a voice in their community.
GSOP has led efforts to develop leaders in Elmwood Gardens public housing through a series of leadership trainings, tenant rights training and advocacy. GSOP provided technical assistance to tenants of Elmwood Gardens during the formation of a Tenant Association.
Immigrant and Refugee Rights
Granite State Organizing Project advocates for the legal rights of immigrants, supports immigrant communities threatened by heightened enforcement and works to create public policies that welcome newcomers. We also conduct "Immigration 101" trainings to educate the non-immigrant community on the legal hurdles and other challenges facing immigrants when they come to the country, and have worked with local police department in several NH towns regarding contact with undocumented immigrants. We also created the NH Immigrant Solidarity Network, a broad-based faith response to the current immigration crisis.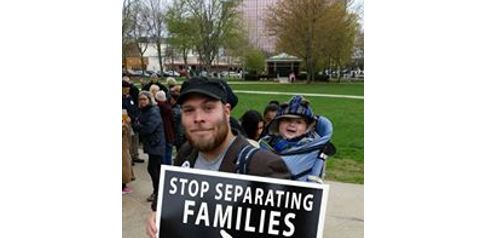 Economic Justice
GSOP advocates and has advocated for changes in state and town policies that affect low income people, including fighting predatory pay day and car title lending stores, and resisting proposals to cut access to nutritional assistance and health care. Current campaigns include Raise Up New Hampshire, which GSOP convened with other progressive groups to raise the minimum wage in NH.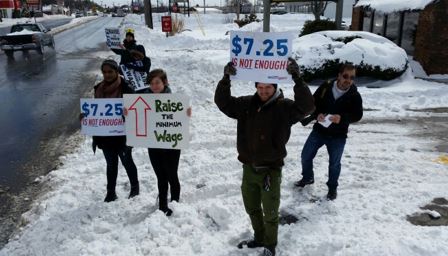 Building Skills for Racial Equity
We offer training and facilitated conversations to the community on how to safely interrupt bias-based hate, and how to talk about the social impact of racial identities. Contact GSOPSTAFF@granitestateorganizing.org to bring these to your community or organization.
Through our non-partisan voter engagement work, GSOP reaches out to voters of color and unlikely voters to engage them more fully in civic life. (Click here to find your polling place.)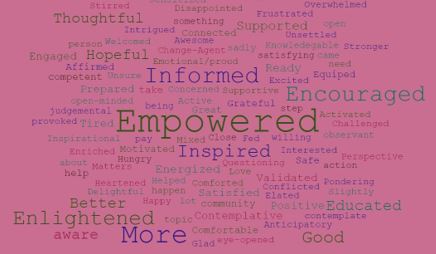 Young Organizer United (Y.O.U.)
is a group of mostly immigrant and refugee students attending high school in Manchester. Y.O.U. believes that students' voices are crucial in shaping and implementing policies that concern their education. We also believe that immigrant and refugee parents will support their children's education ambitions and will take action to increase their children's educational opportunities, including supporting student centered and non-traditional learning, when asked to do so by their children and when given clear avenues for action through effective community organizing.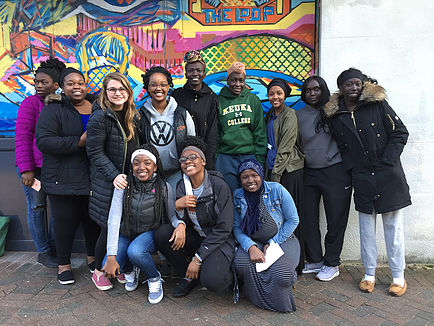 Y.O.U. is the only organized group of students focused on addressing systemic education issues in New Hampshire. Y.O.U. is convened by the Granite State Organizing Project.
Quality Affordable and Accessible Childcare in NH
Granite State Organizing Project has taken a focus on childcare issues and the way they affect the young families in our state. With issues ranging from affordability, accessibility for children with special needs and the lack of flexibility of hours, GSOP is determined to make sure the voices of our young working families are heard.
For more information, or to tell your story, contact us at GSOPstaff@granitestateorganizing.org.