On Friday, February 22, 2019, Y.O.U. started actively recruiting for new members through a Y.O.U. movie night and listening session with the Manchester high school community.
Sixty three students showed up to watch a movie, learn about Y.O.U., and hang out with friends.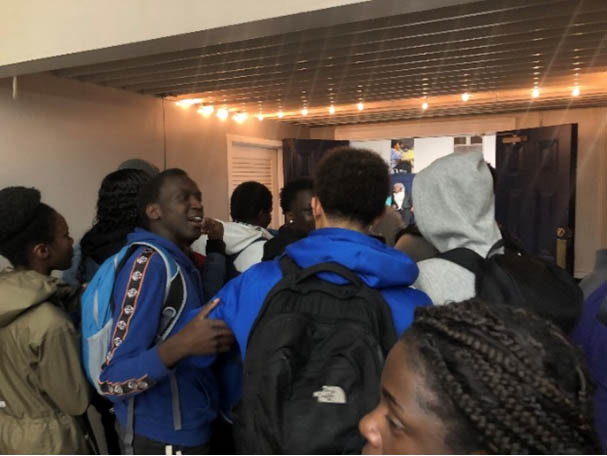 They also had a chance to talk about their experiences in school. When asked if they ever felt like a teacher had treated them differently because of the color of their skin, about half said yes ("The teacher was very surprised when I told him I lived in a house.") and about half said no ("… because I show respect to my teachers.") About half reported being harassed or followed in the hall before the late bell, even with a pass. And over half thought that having more freedom in the halls would make the overall experience of school easier, including reducing or eliminating suspensions.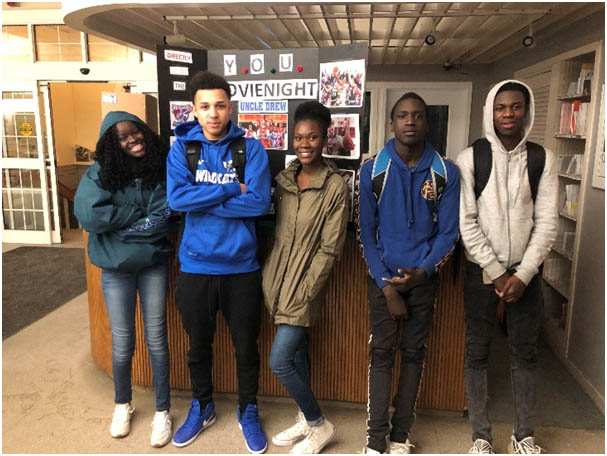 From left to right: Eva Bory, Crenshawn Thorgerson, Ana Owusu, Loki, Amos Thomas
Who we are: Young Organizers United (Y.O.U.) is a group of high school aged youth from various backgrounds who are dedicated to strengthening multi-issue and multi-racial coalitions designed to overcome ethnic, and racial disparate treatment in high schools.
If you or someone you know wants to know more about this exciting program, get in touch with the youth and education coordinator Sudi Lett at 603-668-8250.