The Granite State Organizing Project is the largest faith-based community-organizing group in New Hampshire. GSOP is part of the Faith in Actin network that has 2.1 million participants across the country.
The Love 2020 Project invites all 2020 Presidential candidates to meet with people who are part of faith communities to ask candidates to commit to investing in love (education, healthcare, environment, and jobs) and divesting from hate that targets immigrants.
If you're ready to say YES to love in 2020 and to participate in a house meeting or to be involved in this campaign, please contact the Granite State Organizing Project at gsopstaff@granitestateorganizing.org
OR 603-668-8250. 
No Results Found
The page you requested could not be found. Try refining your search, or use the navigation above to locate the post.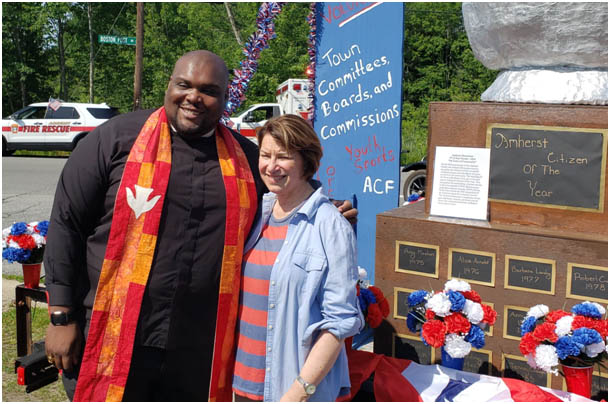 Rev. Eric Jackson and Amy Klobuchar at the July 4 Amherst NH Parade